Proxy Reference
A proxy abstracts the API to a layer that can be managed by API Manager. A proxy for a REST API should meet the following criteria:
Accepts incoming service calls from applications and routes them to the URI of the target API.

Copies any message headers from the service call and passes them along to the API.

Avoids passing internal Mule headers both to the API and back to the requester.

Captures message headers from the API response and attaches them to the response message.

Routes the response to the application that made the service call.
Here's what a REST proxy might look like in Studio.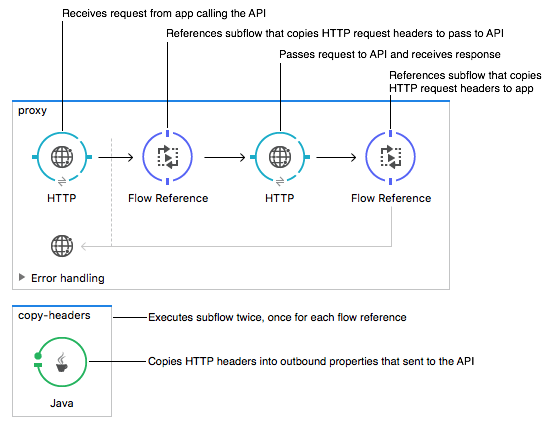 The anatomy of a SOAP proxy is similar. From this structure, you can add additional functionality – to log data, for example.